One thing you should expect on the
Drink Or Tell The Truth with Lasizwe
is juice and he did not disappoint again this week together with his guest
award-winning rapper Nadia Nakai.
Read More:
Lasizwe Angers His Older Brother
This week Lasizwe got a little bit personal and spoke about his relationship with one of Mzansi's popular actors, he also spoke about his beef with
media personality Somizi Mhlongo.
Nadia's question to Lasizwe read:
"You have been with the soccer player, a politician, and someone in the entertainment industry, name one person?"
Lasizwe revealed that he had a thing with
Mnet's Legacy star
Teboho Tsotetsi also known as Caddy.
"I have been with, well not been but...He is on The Legacy, his name is Caddy Tsotetsi he plays Sanele,"
Lasizwe said.
Nadia
also asked him why are they not in a relationship.
"Things are very tricky with him and I. We tryna meet halfway but it doesn't work. I think he wants me to be his trophy...I don't want to sit there and wait for my partner to do sh*t for me,"
Lasizwe responded.
Speaking about his "beef" with Somizi, he said:
"Let's not even lie, he is undoubtedly talented but as a person, vibes him and I no...I just believe that you can't be in the same circle with someone who is doing the same thing as you, but individually no, give me zero for him."
Nadia also opened up about her breakup with Mic Vensa. Read More:
Nadia Opens Up About Her Break Up With Vic Mensa
She also spoke about how the
award-winning rapper Riky Rick
let her down.
She said he canceled on her at the last minute when he was supposed to join her for her shoot.
"...Boss Zonke let me down, we were shooting the naked room, he was supposed to come to shoot and he literally canceled when he was supposed to arrive. I had a client on set, I had my face done and everything. I had to pack up and say sorry guys he is not coming."
She said Riky Rick did not even call her and apologize.
"I think he probably called Phindi but not me..."
she added.
Phindi is Nadia Nakai's manager and best friend. Speaking about Phindi on Pop Radio earlier this year Nadia said:
"She's been my best friend since 2012. She didn't start out managing me. She was my supporter, my cheerleader and when I started working with her I realized how important it is to have a manager that cares about your heart. It's like, this industry is very personal.

"A lot of things affect us and you have to have somebody that can build you up as well. It's a nice thing of having a best friend and a manager. Also, the fact that she's hardworking, also the fact that she's not working for me. She's also working for herself. She has her own goals that she wants to achieve in music. So they kind of link very well."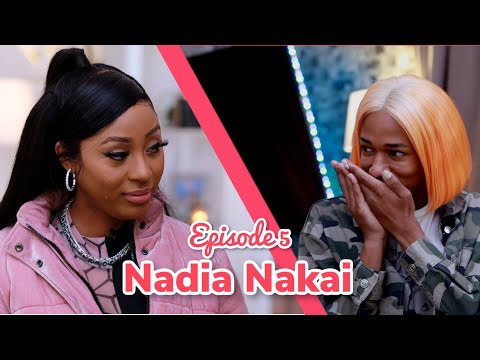 Read Next:
Millicent Mashile Suffers A Heartbreak

Image Cred: Instagram