Lerato Kganyago is proving that there is enough success for everyone. The TV and radio personality, who's been making headlines for all the right reasons, is fast becoming hot property in the SA entertainment industry. She has just scored herself a couple of new big gigs and is finally getting the shine she deserves.
Here's why is Lerato is owning 2015...
1. She joined Muvhango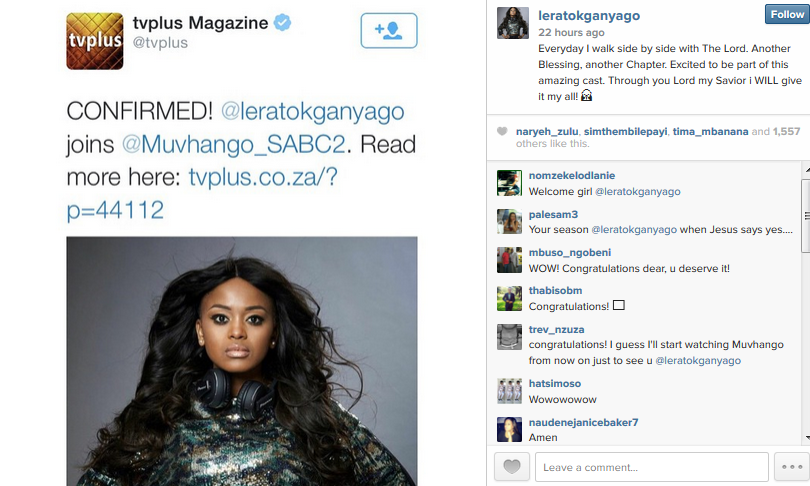 Yep! Lala has joined one of SA's biggest soapies. She will not only be showcasing her acting skills on the show, but she'll also be gaining another audience. This will definitely give her great exposure. Speaking about this gig, she said on Instagram: "Everyday I walk side by side with The Lord. Another Blessing, another Chapter. Excited to be part of this amazing cast. Through you Lord my Saviuor i WILL give it my all!"
2. Metro FM host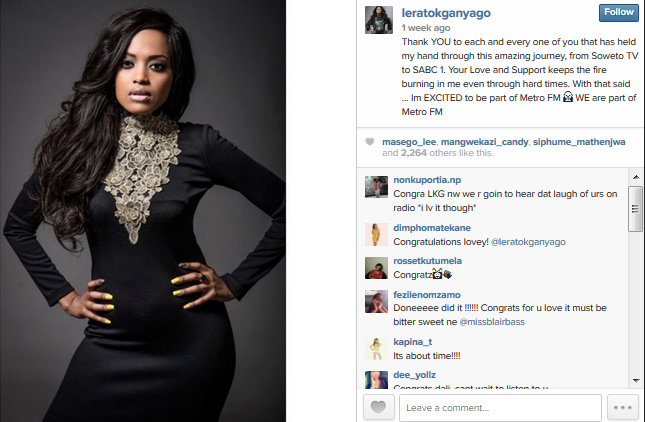 Lerato showed us that hard work really does pay off. She revealed that the station rejceted her for three years, before officially welcoming her. She added: "I never gave up, the rejection hurt but I pushed. God always tests your strength." 
3. SAMAXXI co-host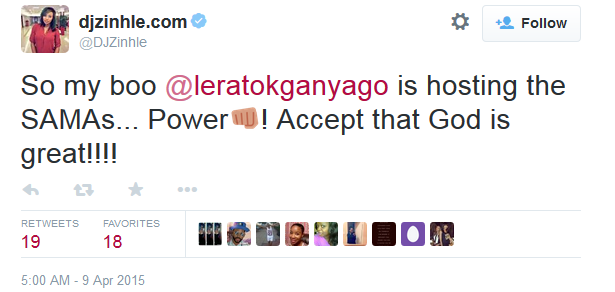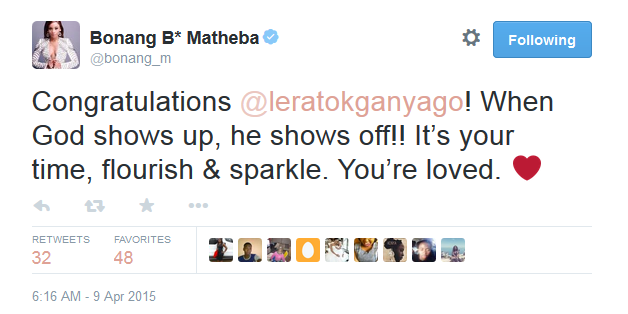 Yho! It's like she gets a new job every single day. She will reportedly host a section of the event.
4. Budding career as a DJ
She truly is a woman with many talents. When she's not handling her radio and TV gigs, Lerato can also be found playing some of your favourite tunes. Is there anything she can't do?
5. Building an empire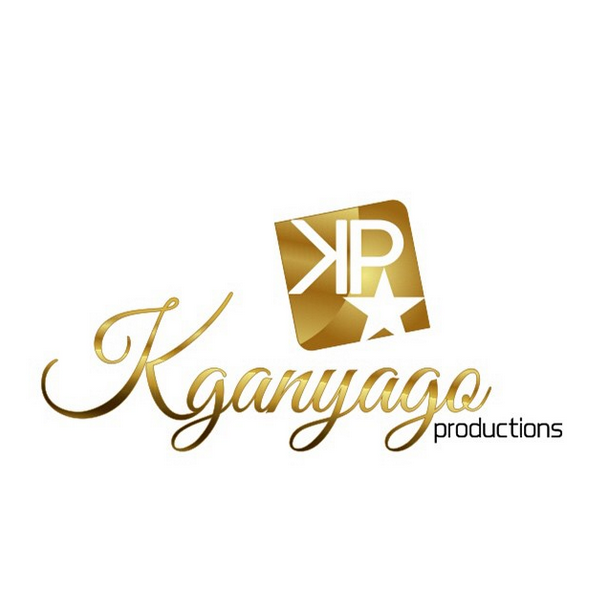 She has her own production company now so y'all should look out for her work in the future.