For a while now we have been seeing this new face on SABC 1's entertainment show, Selimathunzi but all he has ever been introduced as is a guest presenter. I began to wonder what was so special about him because guest presenters normally only present once at a time, leaving room for another aspiring presenter to get a chance in another episode.
The Selimathunzi crew know what they are doing though, and have shown this by slowly blooding in new talent. KZN born, Siphesihle Vazi (23) has been officially announced as the newest presenter of Selimathunzi  and he'll be joining Zizo Beda (who departs soon) and Lunga Shabalala.
I had a chat with Siphesihle to find out a little more about his role on the show. 
Congratulations on being part of Selimathunzi, one the oldest celebritainment shows. Is this your first TV presenting Job?
Thanks for the interview and yes this is my first presenting job.
Where are you from  and what did you study?
Im Siphesihle Vazi 23 years old from the KZN Newcastle, Madadeni and I am currently completing my final year in a BA Marketing Communications degree.     
How would you describe your personality?
Personality wise I would say I'm a fun person who likes adventure and is not afraid of trying out new things.
How many TV presenting auditions have you been to?
I have never been to any presenting auditions.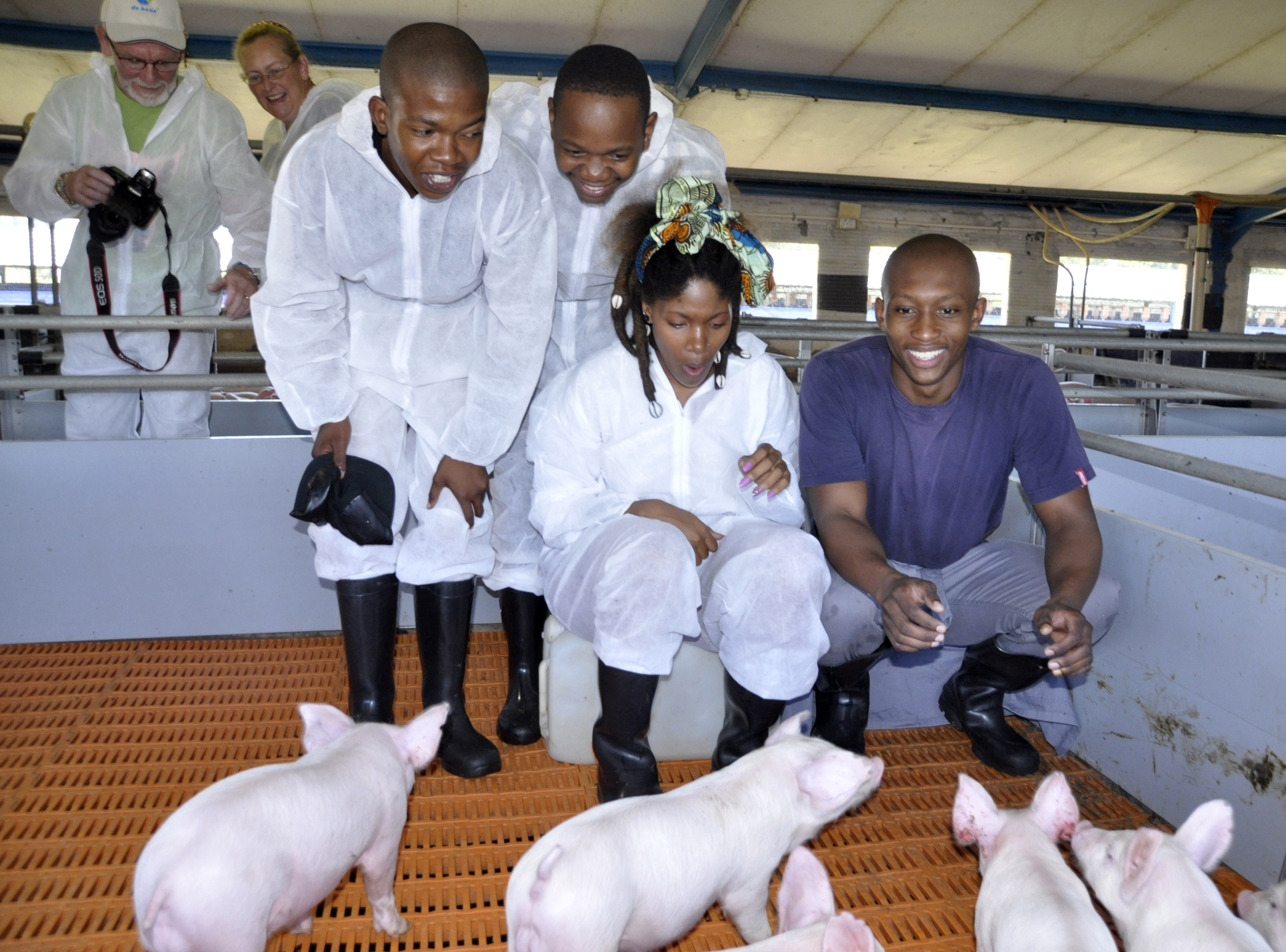 Selimathunzi is all about the life of celebrities and sometimes it can be hard to deal with them, how has it been for you so far?
I think the reputation of the show protects me from any of that because I have not found any difficulty working with any celebrity thus far.
Who are your favorite people to interview?
I always enjoy interviewing Tall Ass Mo, but generally it's always nice to interview everyone because I never know what they will say next.        
What was your dream job when growing up?
I've always liked the marketing world but agriculture also grabbed my attention.
Since joining Selimathunzi, what have you learnt that you did not know when you started out?
THAT PRESENTING IS NOT AS EASY AS IT LOOKS!
What are you hoping to achieve in this industry?
To grow not only as a TV presenter but also explore other platforms in the industry such as radio.
Did you feel any pressure to imitate the show former and current presenters?
No not at all the show for me is about being yourself and the moment one tries to be someone else it becomes difficult
What has been your most embarrassing moment that viewers never got to see? 
When I told David Tlale "okay David thank you for sharing with us. Good luck in New York and go do whatever you do" referring to a showcase and he said "I don't do whatever". Unfortunately the viewers saw that (laughs).
Since joining Selimathunzi have you had free weekends where you don't work and what do you do when not working?
Yes I sometimes do and I use those as time to catch up with friends and study. I'm an entrepreneur at heart I'm always trying to cook something up, but I'm currently working on becoming a piggery farmer and own that farm and compete in the commercial market.
What is your favorite dish and music?
My favourite dish would have to be braai meat and sea food never goes wrong.
Do you think Siphesihle has what it takes to be a Selimathunzi legend?