Msaki better explains her upcoming music hiatus
Podcast and Chill returned with its first ZAlebs interview on Thursday, 20 January 2022, and the first guest was none other than Msaki. A surprising first guest considering the continued narrative that the popular podcast is misogynistic.
However, Msaki explained her intention and reason for being on the podcast despite this running narrative by sharing that:
"It's controversial to come to your place due to your naughty tendencies. But I was like, I, I will never not go (meaning she would have never not come to the podcast due to the aforementioned perception about it)."
Moreover, Msaki went on at length about the headline story of her alleged affair with broadcaster Smash Afrika. This comes off the back of his estranged wife alleging that Msaki was the reason for their break up. A matter which Msaki refuted cryptically. While she would not address the matter directly, she did express that:
"It is really not my story, MacG. I would have expected the person whose story it is to clear it up."
When asked whose story is it exactly, Msaki went on to explain that:
"I guess I find myself in this position because this is now like, the only personal information out there about me in ten years." Going on to add that, "Just (to) say, I have nothing to do with the end of that relationship."
However, even before eventually going into some detail about her stance on her alleged relationship with Smash Afrika. Msaki had finally put context to what exactly she meant when she stated that she is taking a break from music by sharing that her intention was to always protect the essence of her music.
Therefore it was important to her to learn the entire value chain of music production to release. Unfortunately, one aspect she did not consider was the fact that with her growing profile, there would be interest in her private life. As such, she explains the reason for her hiatus until 2024 as:
"So now having been careful, trying to keep my whole life from the freaking media space so that the focus is always on the music. Now I am getting to a space where people are, "Eh, it comes with the territory," and I'm thinking, no."
As such, Msaki confirmed she will perform her obligated performances until April 2023, then in June 2023, which will mark her last performance until 2024 when she has navigated how she can maintain her anonymity while giving people the music they demand.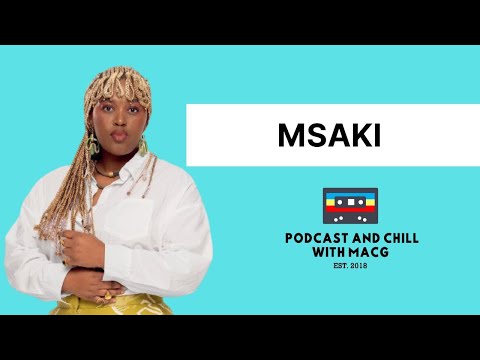 Image credit: ZAlebs