It's been two months since The Road was launched.
The Mzansi Magic telenovela, which has a star-studded cast, seems to have failed to capture the imaginations of local audiences. 
According to the latest primetime TV ratings (2-8 November), the show is not even in the top ten most watched shows on the channel.
The lowest rated show for that week was The Comics' Choice Awards, which had 135,000 viewers.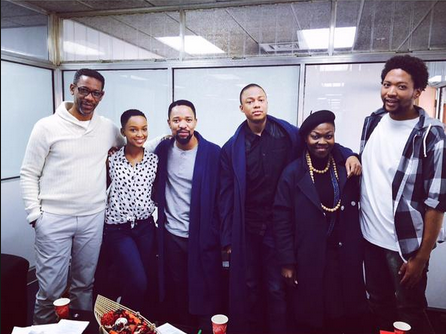 Although there was a lot of hype around the show before it first aired, that seems to have died down. 
It's unfortunate because the show has some great actors, including Themba Ndaba, Gail Mabalane, Sthandiwe Kgoroge, who were all excited about the premiere. 
We spoke to Themba at the launch and he said: "The Road is a journey that will capture the South African viewers in a way that has never happened before. It will tear people's hearts apart, two stories going side by side that are just gripping people will be rooted to their TVs none stop."
But if the ratings are anything to go by, the show's cast has not managed to live up to expectations. Or maybe it's too soon to judge?
Image credit: Instagram