Oros Mampofu
is one of Mzansi's favourite actors who is known for his role, Jama, in the soap opera
Skeem Saam
.
Having become one of the most sought after
actors in Mzansi
, he's proven time and time again thathe 's good at what he does. Not only that, Oros is also an inspiration to young and upcoming actors.
Was acting always his passion or he wanted to pursue something else?
Here's a look at his biography
Oros Mampofu Age

Oros was born on the 27th of August in 1990. He is 29 years old.



Oros Mampofu Early Life

Oros hails from Cape Town, which is where he grew up. He has a twin brother, Prince, who studied producing and script writing. His sister, Lunathi, is also in the acting industry.




Oros's father is a pastor who's always supported his son with his career choice.

"My father is a pastor, but beyond that, he's also a businessman…"


His parents named him Oros after the fictional Oros man on the Oros squash juice.
"Oros is on my ID, the story behind it is, I was very very fat when I was a baby, and I was orange...and I had those roles, there were quite intense so, they called me Oros and it stuck and I used it as my first name because my friends kind of played around with it and they enjoyed it most…"
he said in an interview on
Trending SA
Oros Mampofu Education

Oros matriculated from Tableview High School.



He then graduated from AFDA with a degree in Motion Picture and Live Performance in Johannesburg.


Oros Mampofu Girlfriend
In 2018,
Oros Mampofu
confirmed on Instagram that he and his fiancé, Bianca Carmichael, were preparing for the arrival of their first born.
Oros expressed how honoured and excited he was to start this new chapter in his life as a first-time father, and sharing this experience with the love of his life, Bianca.
The former
Rhythm City
actor flooded his Instagram feed with snaps from
his daughter's first birthday party
. Oros and
his partner, Bianca Carmichael
joined forces and pulled all the stops for their
baby girl named, Aarya
.
It's always refreshing when celebrity father's share some special moments with their little ones on the 'gram.
The two have an interesting Youtube channel called,
"Black Love Unplugged "
which usually talks about relatable topics that pertain towards relationships and they also reveal quiet a lot about their own relationship as well.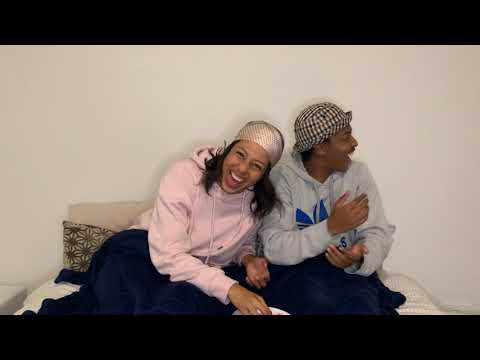 Also read - Oros Mampofu And Girlfriend Talk Boundaries In Love
Oros Mampofu Career
Oros Mampofu
is without a doubt one of the sexiest actors in South Africa. We first met the hunk when he bagged a role on Skeem Saam and he has since stolen the hearts of many women with his cute boyish charm and talent.
It was in 2015 that he got his big breakthrough when he starred in a movie titled
'Rise'
which was directed by Rea Rangaka.
Oros then went on and got a role in
Igazi
in 2016, one of the productions under The Ferguson Films. In that same year he starred in a feature film,
'The Lucky Specials'
which explained how tuberculosis spreads and how it can be treated.
His talent on screen was being seen by many producers and they all wanted to work with him. In 2017, he appeared in an etv drama series titled
'Harvest'
. Then in 2018 he landed a role in
'Ingoma'
. This drama series is about three aspiring artists from the Eastern Cape who are lured to Cape Town with the promise of breaking into the music industry.

The actor revealed that he was going to start appearing on Rhythm City from the 16th of May in 2019 as the character of a young Eastern Cape-born Banele.

According to a statement released by etv:

"Banele's story is that of trials and tribulations. He is the first person in his family to go to university and that becomes both a great privilege and a massive responsibility as his family heavily relies on him for help. Being the sole breadwinner is no glitz and glam and Banele quickly finds himself working as a recycler in order to send money back home."



Besides showing his prowess on screen, Oros is also a talented musician. In 2017, he released his single 'Calling On Me' which received great reviews from his fans.


Oros Mampofu Awards & Nominations

In his time as an actor, Oros has managed to capture the attention of many viewers.

Over the years, these are the awards and nominations that he's received.
Oros Mampofu Controversy

In 2016, there were rumours that Oros had been fired from Skeem Saam, but that turned out not to be true.The rumour even spread to that Oros would send his twin brother, Prince to cover for him at work when he was lazy to do so himself.

However, the show's publicist, Percy Vilakazi refuted the rumours claiming that it was impossible for Prince to show up on set as Oros as one could easily tell the two apart.

Percy even revealed that Jama's storyline had already been laid out before the actor was even casted.


"We needed a student that was going to die of alcohol poisoning, that was the storyline, because Skeem Saam is an educational show, and this came in as an effort to raise social awareness. Oros was then cast. He was amazing, and we loved him. We got so attached to him that we ended up extending his stay. However, he's always known at some point that his character was going to die." she said.

Remember Pastor Alp Lukau, the pastor who raised a dead man at one of his church services? Well, whilst many were quite sceptical about his actions at the church, Oros actually came out to defend the man.

Oros talked about how the pastor had helped him when he was going through a difficult time in his life and how the pastor showed him the light.


"The one thing I do know is that he pulled me out of my depression, he pulled me out of a space that was real and dark for me and he made me believe that there was light, he made me believe that there could actually be a God who speaks to us and who answers us. I felt like I had the responsibility to speak out. I don't know if you heal people but I'll be behind you and I'll be behind you, I'll be there this Sunday to hear what you have to say."

Main image credit: Instagram