There's nothing that brings joy to a woman's heart than knowing that she is not only loved but also appreciated by her man. From unexpected gifts to small things like a random kiss on the forehead, these are all things that will have your lady's heart doing somersaults all day long.
One lucky lady who is no stranger to such royal treatment is Mosima Serakalala, girlfriend to TV presenter Sandile GQ Ntshingila.
We've seen a lot of entertainment personalities display their affection towards their better half, but Sandile takes the cake!
The man knows where his heart and loyalty lies and he's not afraid to show it.
We're not sure when Sandile and his girlfriend began dating, but it sure looks like that they're in it for the long run.
Sandile posts countless dedicated messages to his lady which we can't seem to stop reading over and over again.
One of his posts read: "Looking back at how you took my heart at first view. I remember saying inside that you will be the one women I will love so much and it happened. And years later I love you and know I will live all my days with you."
Forehead kisses make everything right with the world.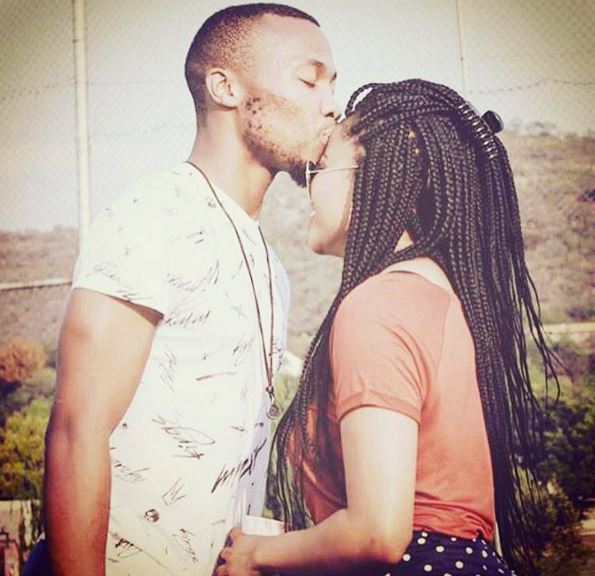 Ncaaw he even watches her while she's sleeping. 
And when he's on his hustle, rest assured his lady is right behind him giving her man support.
Ok, so we're not trying to jump to conclusions here, but it seems like Sandile's ring is on his ring finger? But let's not get too excited it's probably just a ring.
Either way, Sandile and his girl make such a cute couple, keep making her happy Sandile!
Image Credit: Instagram @Sandile_qg