Tbo Touch and Thuli Thabethe are doing this co-parenting thing right.
The former lovebirds, who have a son together named Ruri, are raising him to be a good young man. On Thursday, Thuli took to Instagram to send a shout out to Touch for being an awesome dad to their child. 
She posted a picture of the father and son, with the caption: "P R I C E L E S S! This is not an image. This is GOD given. This is hard livin' mixed with crystal sippin' @iamtbotouch ...holla at Your Boy!] You remain undisputed when it comes to being a great & influential force in our son's life. You're an awesome dad and seeing you 2 like this just melts my heart..."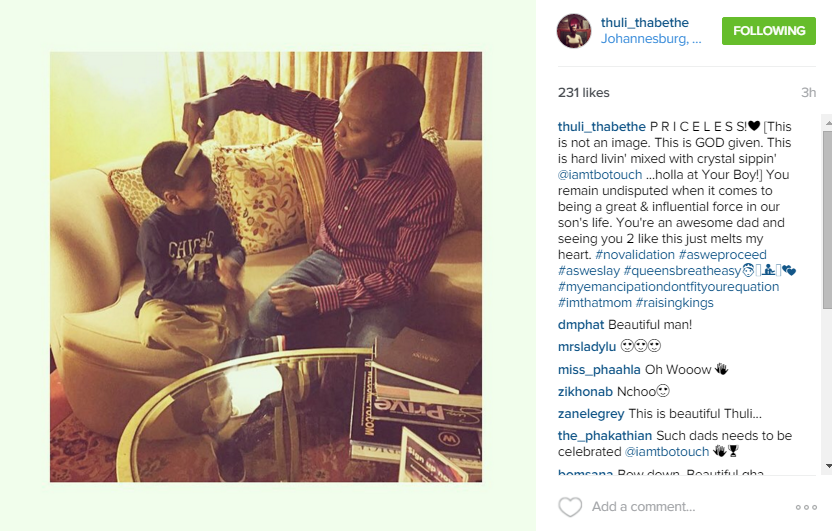 Yeah, we've seen how much the Metro FM host loves his children. He has two sons and is proud to be a father. He really treasures his family. 
Here's a video with Touch and Ruri:
And a picture...
Touch and his boys 
Awww... can we give him a "father of the year" award already?
Image credit: Instagram