MacG
started the year off with a bang and is keeping up with this trend as he had comedian, musician and famous TikToker
William Last KRM.
When he announced that he was joined by William, Chillers were excited an they anticipated the funniest MacG interview to date.
Read more:
Meet William Last KRM's Daughter
The Podcast And Chill team did exactly what they are known for and delivered another fire episode. William spoke about his career, his upbringing in Botswana, his shoutout from Chris Brown, the South African Hip Hop Awards and his journey into fatherhood.
For some, they were left a bit overwhelmed by William because they thought he made a lot of effort in being funny, instead of being his natural self. But for the rest who enjoyed it, they loved the comedian even more.
A cringeworthy moment - because MacG has built his brand on that - was when William was asked about his relationship with the mother of his child and his beautiful daughter Amara Willian.
William said they knew each other before actually dating but he said he had no recollection of that. "She already knew me, apparently we met a couple of times but I did not recall. But I guess that day it was meant to be."
MacG did what he is most famous
for which is asking about people's sex lives and asked William when did he and his girlfriend do the deed. "And how long did she wait before you can hit it?" asked MacG but William tried to dodge the question by asking about his food.
Then MacG pushed it even more by suggesting that he does a DNA test because "there's no way that's your daughter she is so cute." William maintained that Amara is his and he will not do a DNA test. "Are you sure it's yours," continued MacG. The two of them laughed at the statement and we guess William did not take offense to it because he knew it was a joke.
Watch the interview below: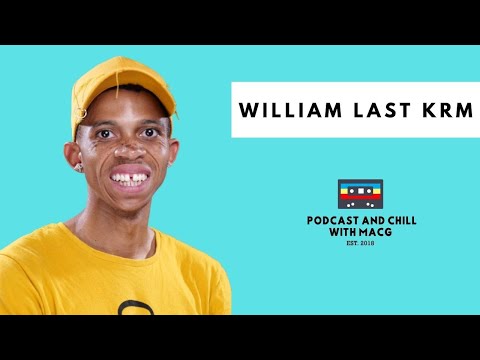 MacG caught a little bit of heat when he asked
American singer Ari Lennox
similar questions about her sex life. They were talking about one of her very first singles 'Pop' and Ari explained that it was in reference to sexual intercourse.
"It was such a silly song but it was so on time. Like if I pop it for you, are you going to play with me or are we going to get married," she said.
MacG then came in with the inappropriate questions, "...where are we at right now, is someone f***ing you good right now?" he asked and Ari's jaw dropped.
A very caught of guard Ari said, "Oh my God…whoa there!That's a wild question, why ask it that way, whoa," she continued.
But
MacG
explained that he asked her that question because that is how she phrased it in the song. Ari tried to remember where she said it but could not do so. "I did say that," she agreed but to answer his question, because why not? She said, "...but no, I am chilling, I am not messing with anyone."
Read next:
[Image] Shaun Stylist Blesses Himself With New Set Of Wheels

Image credit: Instagram