However, there are
some music insiders who seemingly did not get the memo
. As such, in December 2022, MacG's
Piano Wrapped
received viral attention, but not for the right reasons. This is as it seemed that MacG had picked a panel of insiders who were not well versed on the matter.
As a result, it led to a number of problematic statements, which seemingly have rubbed the Abalele producer the wrong way. So much so that even as the country has moved on, Kabza is still reeling from the offensive sentiments shared about his contribution and knowledge of Amapiano.
Kabza de Small finally responds to MacG's Piano Wrapped
Piano Wrapped was dedicated to celebrating the most impactful Amapiano producers and DJs for 2022. During the countdown, the biggest question was whether or not Kabza de Small or Major League DJz deserved the top spot for the most impactful Amapiano producer(s) of that year.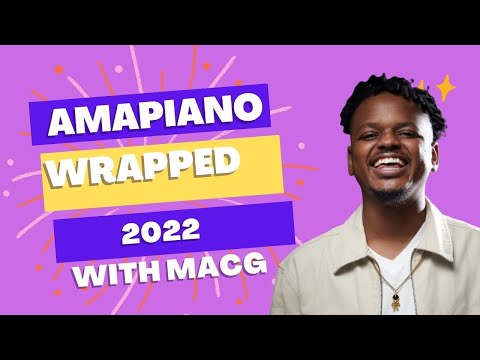 Record label owner, S'fiso, seemed to have rubbed Kabza the wrong way by suggesting that he did not produce his own music anymore. This is as de Small is the stable head of Piano Hub, which has artists that included MuziqalChef, Mellow & Sleazy and Young Stunna under the record label.
As such, S'fiso seemed to suggest that Kabza was using the young producers under his label to create the music and he only comes in to put his name on the beats and production to suggest that he made the beat. Kabza seemed offended by the post as he created an entire reaction video to this point.
Moreover, the video comes off the back of the now viral clip shared by Focalistic, which has Kabza playing the keyboard and mixing in real time. A video which many believed was the initial subtle response to the fact that he might not be able to articulate Amapiano in English, like Major League Djz, but he can definitely display it.
This comes off the back of the first "insult" to Kabza and his knowledge and production ability when it comes to Amapiano. Which at the time was
reported
as:
The second Amapiano Wrapped countdown started with MacG contextualising that the countdown was the Top 10 of the Most Impactful Amapiano Acts all-round. Therefore, there were a number of producer-DJs and vocalists that received unanimous votes that would make up the Top 10.

The twins were eventually pitted against Kabza de Small for the number one spot. While for many, Kabza de Small being the most impactful Amapiano artist overall is not questioned. This is as for two years and counting now Kabza de Small has been the most streamed South African artist. Moreover, if it were not for SETE, he would also mark the second year as the artist with the most streamed songs.

But manager to Abidoza and promoted, Dimpho Rapudi, seemed to land herself in hot water when she suggested that Major League DJz are more impactful than Kabza de Small due to the fact that they can articulate themselves and the culture of Amapiano better than Kabza.