Lasziwe Dambuza
was for the longest time considered as the King of South African YouTube. A fact which came as a result in 2017, when YouTube channels were still a novel idea locally. Dambuza cornered the market with his comical sketches and videos.
Read more:
Is Lasizwe Copying Somizi's Moves?
As such, Lasizwe released a video addressing this matter. However, the title was misleading as it stated, "IT'S THE END… I would like to Thank you all."
Lasizwe's lies about ending his Youtube channel
Taking to his social media, Lasizwe shared his first video for 2023. The title of the video suggested that Lasizwe was planning to end his YouTube channel. However, this was not his intention with his video.
As such, Lasizwe starts off the video by acknowledging that 2022 was his least active year on YouTube.
A fact he attributed to his battle with depression
. The matter of his depression being a well documented and sometimes questioned matter due to how open he has been about his mental health struggles.
However, Lasizwe is not planning to cancel his YouTube Channel. But instead, he is rebranding. As he confirmed through his video when he shared that:
"On that note, I'm putting myself up for a challenge. I'm creating a new channel, and it is called
The African Network channel
…
So what is
The African Network
channel-
I don't know, we are going to figure this out along the way."
Lasziwe then asserts that this channel will be more collaborative than his main channel as he plans to work with his fan base to create content for the channel. The channel was created in December 2022 and at the time of Lasizwe posing the video had 0 subscribers, which have now jumped over to close to 4 000 subscribers in over 12 hours.
In terms of his original channel which sits with over 767k subscribers and over 86.6 million views to date, Lasizwe shared its fate by stating that:
"But now what do we do about my channel… It's scary, because I still would love for my channel to reach one million subscribers so I can tick off my goal list and say, "I did it." Now I throw the question back to you, "What would you like to see on this channel?" Because you at home are the ones that watch and love the content that I put out for you."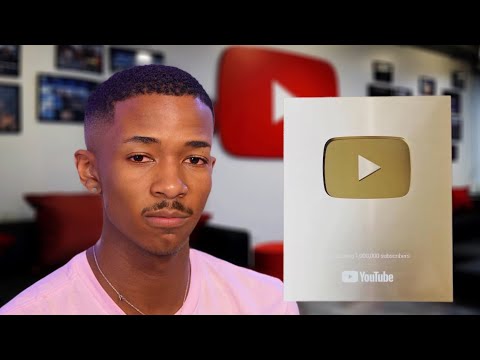 Taking to the comments section, many of his subscribers and followers were relieved to find out that the title was clickbait rather than actually sharing the intention of the video. A fact which leads to the question of whether Lasizwe had aimed to trend due to the video. However, even with the clickbait it seemed to have not worked as the video has just over 62k views on YouTube.
Image credit: ZAlebs