Oh... here we go again.
Ntsiki Mazwai has gone on another Twitter rant. This time, the controversial artist is after Fikile Mbalula. Ntsiki, who got people up in arms after making statements about women in the ANC, has threatened to "pull out rumours" about the sports minister. 
This comes after Fikile made some comments about Nstiki in the papers in response to her statements. The minister claimed that she smokes weed. Ntsiki is clearly not impressed and has taken to the social network to voice her opinion. 
Read tweets from the bottom up.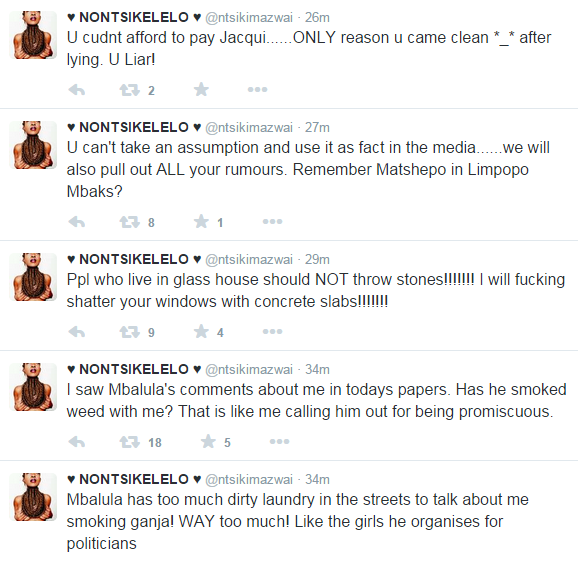 So far, the ANC Women's League has decided to remain mum about the issue.