While he had initially suggested that
he was planning his return to the red app
.
It has been over three months and Lasziwe has remained mum on the platform. However, this does not mean he has not continued to create content for Instagram and continues to tweet regularly on Twitter.
Lasizwe celebrates a month of sobriety


Taking to Twitter, Lasizwe shared what he deemed as a milestone. This is as he shared that he too has not been indulging in alcohol for some time now. Specifically, over four weeks if his tweet is to be believed. This is as his
tweet
read:
"Tomorrow (Monday, 24 April 2023) marks a significant milestone for me, as it will have been over a month since I last consumed alcohol. This journey has been both challenging and rewarding."
Lasizwe then shared his struggles with maintaining his sobriety while also sharing the upside of sticking to his resolution by sharing that:


"Maintaining sobriety in the midst of social gatherings can be difficult, especially when one's friends are not abstaining. However, this experience has taught me valuable lessons in self-awareness and self-control, particularly in managing anxiety. I am proud of the progress I have made and look forward to continuing on this path of personal growth."
Of course, Lasizwe was met by some backlash, which he quickly responded to.
While Lasizwe might be celebrating a month, his friend and the first to share their journey of staying alcohol-free was Mihlali. Recently, when she celebrated her month anniversary of being sober, she shared what prompted the decision to stay away from alcohol as it was
reported
:
Mihali was recently the latest guest on the YouTube-based podcast hosted by rapper L-Tido. As such, the rapper did not waste much time getting to the crux of things as he started by congratulating Mihlali on her month of sobriety and asked what was the reason, to which Mihali explained in part:


"And you know, I never had the habit of blacking out. Sana, I started blacking out recently and that's when I was like- And not like blacking out, passing out. I was like, I'm a functioning drunk. So, I can be very lit and… And someone would say, "No, but you seemed fine…"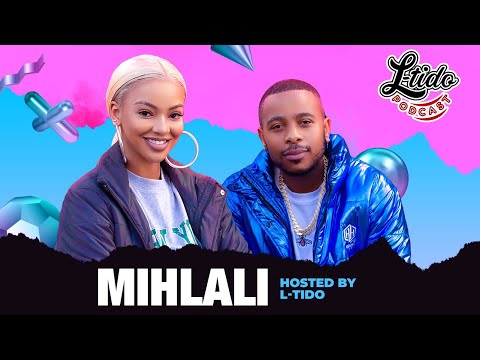 Image credit: ZAlebs