Legendary South African radio personality,
DJ Fresh
was a guest on
Podcast And Chill
with
Mac G.
During the show, he was asked about the rape allegations levelled against him and Euphonik.
Read More:
Penny Wants To Face DJ Fresh In Court
Fresh
said that he wants the law to take its course.
"I am for if a crime has been committed then let the law take its course. It's easy to stay behind the computer and accuse people of stuff. But seriously vele it could be anyone and unfortunately we're in an industry where a lot of people consume alcohol and a lot of sh..t happens. Unfortunately, this event never happened. Do you know what I mean?" He said.
He was in two emotions when the NPA said that they were not going to prosecute.
"In fact, It was sad when the NPA actually. Okay, I was in two emotions when the NPA said they were not going to prosecute. I was happy because you don't really want to go through a rape trial. Nobody wants to go through a rape trial. But if there isn't a trial, then it's in the air for people to decide what they wanna believe. And for me therein lies the problem because if the NPA is saying there is no reasonable prospect of a conviction. It doesn't mean you didn't do it. It just means they can't prove it and for me, that's a problem. Hence we went the route we were going. That we need to prove that this person is talking rubbish."

He does not have all the money in the world.
Mac G claimed that Fresh has all the money in the world so he could make a case disappear if he wanted to.
"I don't have all the money in the world. I was laughing the other day about how people talk about we are using our influence for this. You know if I had half the influence people think I do. And it's simple and there is a system and we will use the system to prove our innocence.
"I wish I had one judge on my speed dial. I don't even have a judge on my speed dial. In fact, let me tell you. When this ish started. You know we had about four or five people call us saying they are cops and they can make this thing go away. They just need twenty thousand. I was like, I'm not going to pay you to make something go away that didn't happen. Because that would be me admitting that we've done something wrong. I've done nothing wrong. I've got nothing to hide and in fact if it goes to court. There's more than enough evidence to show you that I was never in Pretoria with Themba at any of those places in 2011 in July."
The former
Metro FM
DJ also said that he has never forced himself in a woman unless she gave consent. Fresh also added that there is a whole lot more in the docket than people know about.
"I think it's unfortunate that even with all that you mentioned. In fact, there's a whole lot more in the docket that shows that there's a lot of lies happening here. And I think it doesn't help that now you have all these influential people backing you saying go open a case. These people must go to jail.
"I've actually been through so many emotions. At some stage, I was very angry. I was like – what have I done to whom that I must go through all of this. At some stage, I even felt sorry for her. That what have you been through that you think it's okay to do that. And not only willing to do that but perpetuate it. I felt a ton of emotions over the last eight or nine months." Said the DJ in part.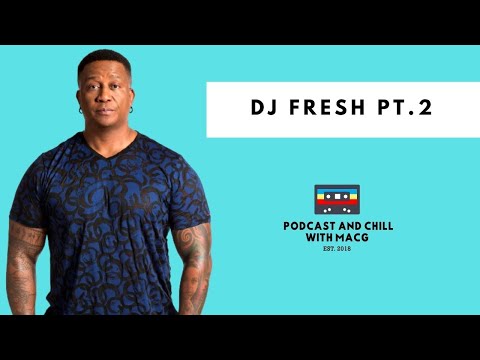 Main Picture Credit: Instagram @djfreshsa