Lasizwe Dambuza
broke down into tears earlier this year stating that he was done with the
R10 Goes A Long Way
initiative, because "South Africans are ungrateful." He had been accused of stealing the funds and used them for his own personal usage instead of funding students. But now, after careful consideration, the YouTuber has decided to bring back the initiative.
Read more:
Lasizwe Explains What Happened To The R2 Million
The campaign saw Lasizwe and his peers Sibu Mabena, Takkies Dinwiddy, and King Aya forming an alliance to call on the public to donate R10 towards #R10GoesAlongWay. Their campaign gained so much traction that big companies as well as other
celebrities
, donating more than they had asked. The first milestone they reached was R1 million in just 5 days!
Throwing shade at NSFAS as they announced that they need 75% pass on modules, Lasizwe said it is time to bring it back. Lasizwe and his crew held a press conference at
Konka
to discuss what happened with the R2 million raised.
Lasizwe was contemplating if they should bring back the initiative next year for students who are studying at universities. It is safe to say that they are considering it.
The funds which
Lasizwe
and his three friends raised were paid off to Fundi Fund to distribute to students varsity accounts. They received backlash as not a lot of students had come forward to say they had their registration fees paid out. Fundi set the record straight and explained, "The four friends initially raised R38000 to kickstart the funding, and over R2 million was raised over 5 days to help the most deserving students with registration fees, giving them access to education."
Sibu Mabena, one of the people in Lasizwe's crew said, "Long story short: #R10GoesALongWay raised R2,2mill in pledges, R807k was avail in cash at end March, R560k was paid out, R304k remained, balance of pledges came in by mid-October… Now we're starting #R10GoesALongWay 2.0 with R1,6mil cash in the bank."
So there you have it folks, if you are a student, kindly look out for Lasizwe's social media networks to see how and when you can apply.
A very heartbroken Lasizwe last year spoke to
Daily Sun
and said, "Usually, I'd be upset about the backlash and worry about what people are saying but this time around, I thought let them be. They don't know what they're talking about," he said.
"Some companies that pledged to the initiative had to get tax clearances and it's been a long process. Fundi has its own protocols it needs to adhere to," he clarified.
His sister Khanyi Mbau also stepped in, "This breaks my heart , not only because you are my brother but how we a good gesture could turn so bad and we forget the intention behind @lasizwe starting this. Funda can we please get an explanation for on this unfortunate case affecting the nation," wrote Mbau.
Watch the press conference below: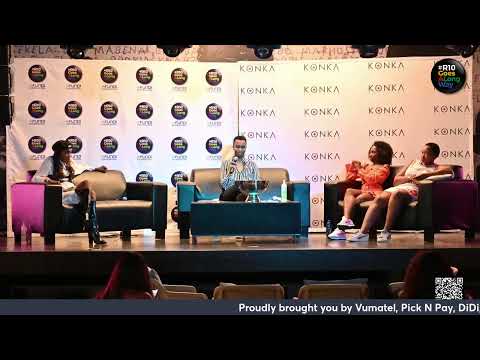 Read next:
Shudu Gears Up For Miss World
Image credit: Instagram