Showmax
's hit series
The Wife
has propelled actor
Bonko Khoza
to being one of the most sought-after stars in South African television.
Khoza
joined
Khaya Dlanga
for a sit-down on his podcast. During the interview, the actor opened up about his siblings who are both not in the entertainment Industry.
"My brother is like a Psychologist. He is like an industrial Psychologist. My sister works at the Johannesburg business school. She creates post-graduate courses," he told Dlanga.


He was made aware of his talents by the people he hung around as no one in his family was in the arts.


"In the house they like soccer but I would do weird things. I was born in 1991 which I feel is a cusp in our country. My whole family is dominantly left-brain. I had dreads for a long time."


So What Led Bonko To Acting?
Bonko initially had aspirations of becoming a rapper. Acting came purely by chance and luck.


"I matriculated in 2009 I got to Vega to do a CBC, and I go to UJ they had a BA in design. I came out of NSA thinking I was going to be an artist. And now that I am doing this thing by the book is not as free as I thought and I made the decision that I am not a designer I'm an artist. I am a free thinker, I'm a rule breaker.


"I sign up at the market theatre without my parent knowledge and I do a two-year course. The first day of school I landed a commercial for halls and I was like I can do this," he told Khaya.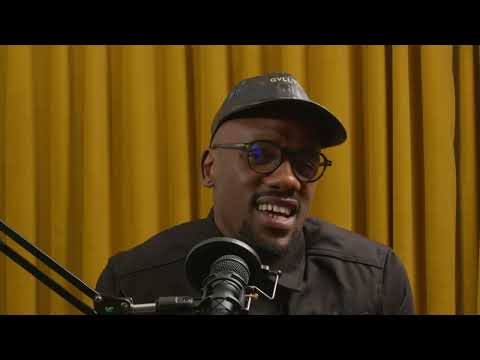 Khoza and his wife Lesego Khoza recently celebrate their 10th anniversary this year.


Taking to social media a couple of weeks ago, Bonko shared that he and his wife celebrated their anniversary and wrote a sweet message to mark their 10-year anniversary.


"Ten years ago on this day, you changed my life when our eyes locked for the first time. You turned me into the person I always dreamt of being. Two years ago on this day, I said I Do to you before God. And now I rest in the Grace of what God has created. You are my rock, my home, my refuge, my best friend, and my soulmate


"A Decade of infatuation. 2 years of Godly union. May the rest of my days with you be as beautiful as your smile. May the rest of our days be filled with laughter, and love. Learning and healing."


The actor further expressed how grateful he feels to have Lesego in his life.


"Thank you for choosing me. For loving me. If you cannot see me don't look for me out there, I will be waiting for you in the corner of your heart."
Main Image Credit: ANMG