Viola Davis has made history by becoming the first African American to take home the Outstanding Lead Actress in a Drama Series accolade at the Primetime Emmy Awards. The actress won for her role on How to Get Away with Murder. 
The actress delivered a touching speech, which even brought some people to tears.
"Let me tell you something," Viola said. "The only thing that separates women of colour from anyone else is opportunity. You cannot win an Emmy for roles that are simply not there." She also paid tribute to other lead actors, including Gabrielle Union, Taraji P. Henson, Halle Berry, and Kerry Washington. 
ALSO THIS HAPPENED TODAY TOO https://t.co/IzeWOIm8dr

— Ingrid Matthews (@iMusing) September 21, 2015
This was not just a big moment in the United States. Our very own South African actors are very proud of Viola's achievement. Ashes to Ashes actress Nambitha Mpulwana is one of the people who are celebrating with the American actress.
She said told eNCA on Monday: "We [black women] are not the norm, so this moment is defining."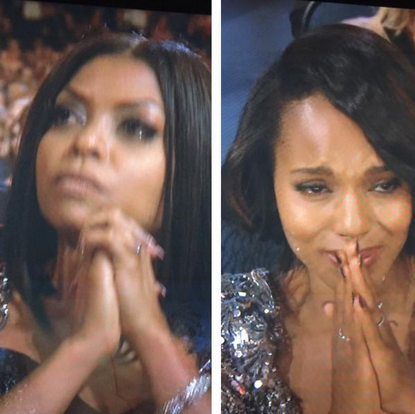 ​
She also believes that the world is starting to see that there are different "versions" of black women. "Without Halle Berry winning, without Gabrielle Union being there - she [Viola] mentions those two - without Kerry Washington, there wouldn't be somebody going 'oh, there are different versions of this black person'. All three are different versions of a beautiful black women, you see..." 
Image credit: Twitter