Kamo Mphela
might just be the only ZAleb to get an apology from Slik Talk and what's surprising is the fact that his apology did not trend. The YouTuber body shamed Kamo Mphela to the point where he insinuated that she is pregnant.
Read more:
Is Kamo Mphela Pregnant?
If you may recall,
Slik Talk
came for a lot of ZAlebs in the past few days and when he
dissed Uncle Waffles, Kamo Mphela
said he is a waste of sperm.
"He needs to stop hating on women who are more successful than his existence. What a waste of sperm," wrote Kamo.
Slik Talk
came for her physical appearance and said she is an embarrassment, "You're an embarrassment to your team, you're an embarrassment to your craft, you're an embarrassment to yourself Kamo Mphela. You look like you swallowed a bear, you're disgusting. You're an embarrassment."
"You no longer fit the profile to wear a crop top. Your body no longer qualifies you to wear a crop top. You're embarrassing yourself showing your love handles and your belly," he said.
Read more:
Kamo Mphela Is Too Much For Slik Talk
Slik Talk apologised to Kami for these
distasteful comments
but did not bother to apologise to Cassper Nyovest.
"I'd like to apologise to Kamo Mphela. What I did to her was wrong, I was immature and it was out of order. I didn't have to take the direction that I did. The video was wrong and I apologise Kamo Mphela.
"The only female that I feel deserves what I said about them is Cassper Nyovest. He's the only female who deserved what they got. I am unapologetic about what I did to her and I feel like she deserves everything," he said.
The two of them
were set to fight inside the boxing ring
but that fight got called off by Cassper Nyovest. He claims that Slik Talk demands more money than the initial R100K he offered.
"The fight with Slik Talk is off. I knew he would find excuses. He wants a guaranteed 200K even if he takes a dive on the first round. He wants me to pay and hire security for him and sponsor rights. I was cool with the 100k guaranteed and three rounds but I'm not dumb. Mxm."
"N***as love to talk. When it comes to actually walking the talk, these n***s get technical. LOL. You'll hear all the stories in world! Well, keep shooting the videos, keep talking s**t. You'll never make a cent from all that bitter hater talk anyway. This was your chance."
Cassper wanted to fight Slik Talk for saying a lot of mean things about him and his Braai Show and his new spirit liqueur. "First of all this is what I was saying about emotional intelligence intelligence, something you don't know about Cassper. Everything that I said about you in my video was facts. Your music is trash and that's a fact. Your TV show is flopping that's a fact. Your merch is garbage and no one has bought it. This year and that's a fact. No one is conspiring against you. Stop behaving like a teenage girl" he said.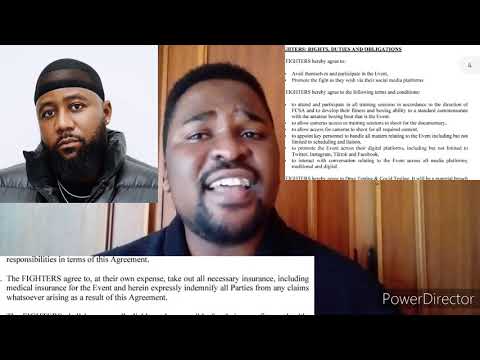 Read next:
Sbahle Mpisane In Search Of A Man
Image credit: ANMG