MacG
has had a rough week, with half of Mzansi calling for his podcast to be cancelled, all following the controversial episode with
Jub Jub
. But perhaps the most damaging part of his week has been the implication that he is a physical and sexual abuser, and now he has threated to sue
Amanda Du Pont
with a lawsuit if she does not recant all she said about him.
Speaking in a recent episode of
Podcast and Chill with MacG
, he called out the
Skeem Saam
actress for suggesting that he was an abuser. According to the podcaster, Amanda allegedly shared a post on social media in which she asked people to come forward if they had ever been assaulted by MacG.
"If MacG has raped you, send me a DM", the post allegedly read, but we are unable to trace the tweet that supposedly triggered MacG.
He said that he understands why she was triggered by the Jub Jub episode. In his defense, though, he said he had no idea that Jub Jub had allegedly assaulted her and tried to kill her. He continued to say that if he had known the topic was that sensitive, he would never have led Jub Jub down the path of talking about Amanda.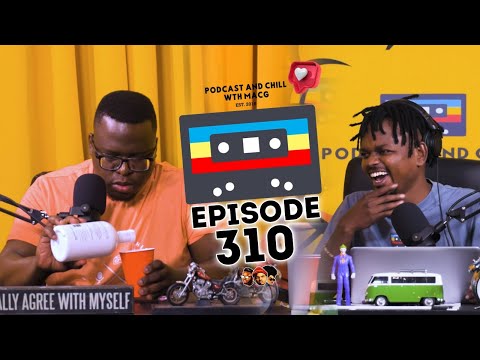 "We ask everyone who they've smashed and we won't stop. But we would have been more sensitive if we knew what allegedly happened to Amanda", the podcaster said.
He apologised to Amanda for what she had to go through listening to Jub Jub talking about her like that. Even so, he said it was completely unnecessary for her to drag him under the "rape bus".
"If she hadn't labelled you a potential rapist, we would be more fully behind her now. We obviously still are, but now we have to call her out", Sol Phenduka, his co-host on the channel, chimed in.
He also applauded the actress, calling her strong for coming out and saying what she did, even though it must have been difficult. However, he said he would be waiting for her retraction and apology from her. He did not appreciate having to talk to his mother on phone for hours to explain that he is not really and abuser, and that her words could have done a lot of damage.
"Amanda, there is still time to retract before I take legal action."
He then asked whether the main problem with his platform was that he was making money from it. Sol said MacG had been dragged for profiting from a platform that allegedly promoted GBV, so could the money be the issue?. Would it have been as big an issue if they had only 10 followers and were not making any profits?
The episode gave fans and Mzansi at large a lot to think about, as MacG and his co-hosts went on an epic rant trashing black twitter and all those who have been calling for their cancellation. For now, we wait to see what Amanda's response will be.