The month of May is nearing its end, and the month which was meant to be the last of the warmer months before winter arrives in South Ah has proven to be eventful, to say the least. From high-highs to low-lows, as we countdown to the month of June, let us take a look back at some of the memorable high-highs and low-lows this month have given us lovers of izi gaxa zendaba.
The highs of May 2022 in ZAlebville
Queen Bonang returns to form
Probably the biggest highlight of May was the return of arguably South Ah's official celebrity Bonang Dorothy Matheba. From
co-hosting the AMVCAs
, to becoming an social media activist, to finally addressing the ominous House of BNG scandal. Dorothy is back and coming for you one by one, whether it is
Minister Nathi Mthethwa,
Davin Phillips or Malaria.
In light of the continual revelation of deaths, it was good to finally hear good news. More so following the news reports that musician Lira had
experienced a stroke
. The
Feel Good
hitmaker has since r
evealed that she is well on her way to recovery
, with her speech being the one aspect that was affected by the stroke.
3.
Dr Thembi Mtshali-Jones gets celebrated
Rarely do we share news of veterans of entertainment receiving public acknowledgement following achieving a new milestone. But that was not the case when
Sgudi Snaysi
legendary actress Dr Thembi Mtshali revealed getting
an honorary doctorate
, which she dedicated to her "peers who have passed on before having the opportunity to be celebrated. "
The lows of May 2022 in ZAlebville
There are plenty of lows that have happened in May, but this will be just the highlights.
Musa Khawula
Musa Khawula
in the month of May was not a low, on the contrary… But the mysterious social media account and now Ukhozi FM personality, was the reason for many media personalities having a bad day or week or month. We mean, you can ask anyone- Mihlali Ndamase, Lasizwe Dambuza, Ayanda Thabethe, Minnie Dlamini, influencers... basically anyone!
The end of Pearl Thusi and DJ Zinhle
There is a saying that there is nothing more painful than a friendship breakup, even mjolo heartbreak is small water as compared. Therefore, we can imagine the type of heartbreak that
Pearl Thusi
, or Sthe, is going through as she concludes her birthday celebrations and still
no sighting of DJ Zinhle by her side
. Thusi has seemingly also reverted to singing her estranged best friend's song on stories and hanging with Lerato Kganyago. You might
ask what DJ Zinhle is doing
? Clearly, everything but supporting Sthe publicly.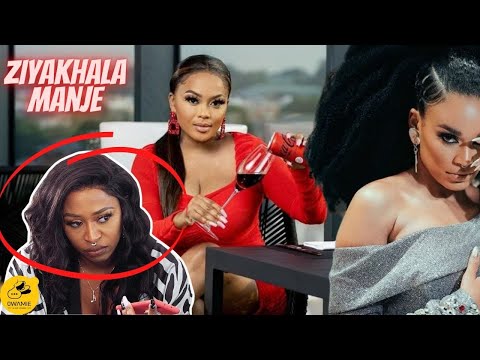 Deaths and health related scandals
May did not stop the trend of this year being paved with news of the passing of beloved media personalities. Most recently, it was the shock news of the passing of thespian
Jamie Bartlett
, with r
easons for his passing not shared
as the family has asked for privacy during this time.
And if it weren't news of death, it was social media's fascination with diagnosing media personalities. The latest victim being singer-songwriter and pioneer in Amapaino vocalists,
Samthing Soweto
, who
took to social media to address the uproar
over his "slimmer" look due to changes in his personal life.
An honorary mention
Penny Lebyane
Penny Lebyane was both a high and low, depending on who you ask. From wrongly supporting the contentious R22 million flag initiative, to being dragged for filth on social media. Lenyane has seen how long reaching t
he wrath of South Ah's tweeps
can go on for as she still continues to defend the idea that she can read, comprehend and make reasonable- at least- arguments, which has been put to the question recently.
Image credit: Instagram