Music Mogul Nota Baloyi
is at it again! He recently dragged the award-winning rapper KO during his interview with ByoPodcast. Meanwhile,
Slikour
has dragged Nota to court and is demanding R250K from him.
Read More:
"Stop Pimping Uncle Waffles"- Nota Baloyi
According to Nota,
KO
has fallen off since the release of Skhanda Republic. He said KO refused to feature on Kwesta's DaKAR part 2 and now he is basically struggling.
"...and now he is doing features with every Tom, D*ck, and Harry because he's fallen on hard times...Since the Skhanda Republic that was it. Skhanda World the label, those artists will never get anywhere. You can name all of them, they will never get anywhere,"
Nota
said.
He said KO's artists will never succeed because the rapper is not willing to promote them.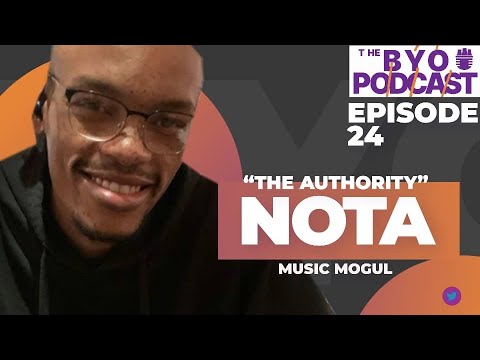 Another artist who recently took a swipe at
KO
is rapper Rashid Kay. He called KO out for "sabotaging" Kid X. He said, "KO as an executive producer is the one who decides who goes to into the studio, who releases next...KO releasing a single 'Papa Action' on the same day when Kid X was releasing his project is f*cked up. That was foul. You can not as the owner of the label compete with your artists and drop on the same day..."
Meanwhile, earlier this week Nota revealed that
Slikour
dragged him to court and slapped him with a R250K lawsuit after he allegedly tweeted that Euphonik "smashed" Slikour's girl (Bonang) and he went into a depression that brought Buttabing Entertainment to the ground. Nota said everyone including Kwesta, Yanga, and Shagasmakx lost their jobs because of that collapse.
Reacting to the lawsuit, Nota said Slikour is trying to traumatise him again. In a series of tweets, Nota wrote, "
@SiyaMetane
wants R250k from me after he told Riky Rick he went into a depression that cost myself & Yanga Chief our jobs, so we ended up on the street going from couch to couch as well as Kwesta whose career would've gone down the drain had it not been for the Amantombazane remix...
"I included a link to the interview because you can't make this stuff up. A man who exploited me as a teenager has chosen to re-traumatise me by suing me for sharing my life experience… Shame on him and all those advising him to do this!"
Nota added that
the late Riky Rick
saved him and other artists' careers. "If this is the same depression that I was referring to then Riky saved me from another Slikour lawsuit after I settled. You don't know that had it not been for Riky it would've cost not only Kwesta, Yanga, or me a career but the many others whose careers we all supported & guided," he tweeted.