Mac G
recently featured on Jon Savage's podcast for what ended up being a very lit and insightful episode. Although it was released recently, the interview was shot before Mac G's
infamous episode that led to him losing all his sponsors.
Read More:
Mac G Loses Another Sponsor
During the interview,
the podcast king
gave a special shoutout to
DJ Zinhle
who helped him grow his audience.
"She was the first big high profile interview and she also put the link to the sit-down in her IG bio,
" said Mac.
Jon asked
Mac G
what is his mom like, whom he is very fond of. "
My mom is strict bro. Like I'm the total opposite. She's the type of lady to go to a restaurant and we order right? She hates the fact that I drink and I smoke so I can't order a beer. I'll say can I please have some passion fruit and lemonade and she'll ask for some hot water and the waiter will come – she'll say this water is not hot enough."
MacGyver also revealed that he talks to his mother about sex and that she wanted to abort him before he came to this world. "
She's very outspoken and so am I. She's very funny – I'd like to think. In more ways than one, I'm actually just like my mother. We talk about sex you know what I mean. She'll tell me this boyfriend is not doing the things. I wanted to do a podcast with my mother – but just an audio version.
" He shares.
"She wanted to abort me and after that, she tried to have more kids and she couldn't."
The former Yfm DJ also touched on his childhood.
"My mom grew up in Venda with my aunt. And then she came to Joburg so she could provide a better life for me. I came this side and attended fairways – it was a good school. And then I went to Hyde Park high. I matriculated in 2005. After I matriculated I worked at a community station in Gandhi Square."
He adds.
When he started at Yfm, Trevor Noah was doing the midnight shift and he left to focus on comedy.
"When he left they moved Tholi B to Trevor Noah's show and they needed someone to come on and fill in for Tholi and because I was there all the time, they gave me a chance and that's when I started bro."
Check out the full interview below.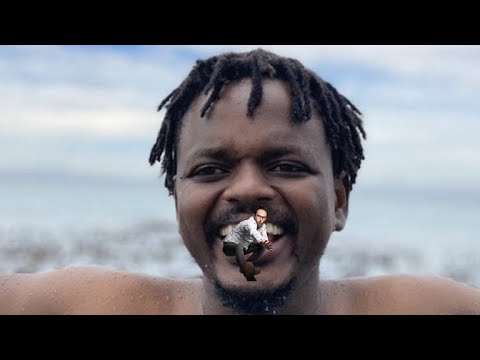 Main picture credit: Mac G Instagram Account
Read Next:
Oskido Expands His Empire