The comedic and high-spirited
Bujy Bikwa
sat down with
podcast guru Mac G
on his Podcast and Chill. On the episode he spoke about a ton of issues that hog radio and the politics around it.
Read more:
Mo Flava Dumps Metro FM
Bujy is a p
opular television and radio presenter and DJ
who recently left
Metro FM
after 3 years with the station. His contract had ended and is set on doing bigger and better things with the
Podcast and Chill
team. The DJ revealed that he will be working on his very own podcast under Mac G's and will be about everything gay and about uplifting the
LGBTQI community
. He described it as a "queer lifestyle galore!"
The Zimbabwean born media personality talked about what it takes to survive radio and said that being famous guarantees longevity.
"It depends on how famous you are, the more famous you are the longer you stay on radio,"
he said sarcastically.
Bujy
said he left the radio station in high spirits but usually when people leave they leave aggrieved. He revealed that the real villains in radio are the colleagues,
"The only thing that you should be careful of when you at a certain radio station are the colleagues. You know people that you think have done so well for themselves but they will take away from you,"
he said.
He said when that happens you end up resenting your work and do not ever want to go work. The
work environment ends up being toxic
and competitive as people want to outshine each other.
Bujy also then touched on the radio accents that develop over time especially from female radio presenters. He threw major shade at Khutso Theledi who recently bagged an afternoon drive time slot on YFM. He dissed her accent saying as weird as it sounds, it appeals to the white market. He then imitated her accent leaving us with stitches.
He hesitantly said she will be legendary adding,
"I think she will be quiet good, yeah,"
he said as he dissed her accent.
"Where do people get that voice guys?"
as Sol Phenduka and Mac G said it is a Bonang thing. Bujy said Bonang started the trend but she transitioned from her normal voice to the one she has now, saying it works for her but now why is every female presenter adopting that same accent.
"It's a nice transition, and then she came back from Top Billing. For her it works but now every female on radio will try and pull that. It works for the white market, I think they enjoy having someone who speaks like that.
Watch the interview below: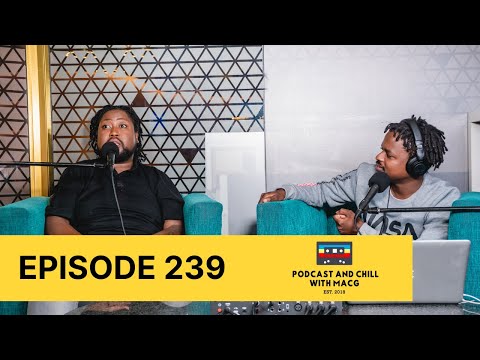 Read next:
Ntando Duma's Proudest Moment
Picture credit: Harare Live