There is never a dull moment with the
Podcast And Chill
team and even after being swindled by one of their
Chillers
, they still laughed it off and gave fans a show. On their latest episode, they spoke about being tricked into believing they would score an interview with American blockbuster star Tom Cruise.
Read more:
MacG Celebrates 500K YouTube Subscribers
Telling the unfortunate tale of how a die-hard fan made them believe that they would score an interview with the actor, they laughed it off but they were not in any laughing state on that day.
Tom Cruise was shooting
Mission Impossible 8
in the country, in Mpumalanga. They mentioned the star in one of their series and this gave the fan a chance to swindle them.
The fan posed as a person who is in charge of bringing in international talent into the country, but he was a fraud. He said he worked for the Mpumalanga Tourism and Parks Agency and promised the team various NDA forms (Non-Disclosure Agreements) and access to the star for a sit down interview.
Then
MacG
spoke about how an English woman asked them at the ate where they coming from and what they are there to do.
MacG
then responded and said they are broadcasters.
This saw the woman freaking out and informed them that they cannot let the team in because everything done there is confidential. Then the team were made to believe that they would meet Tom but to their disappointment that did not happen.
Sol then sympathised with the fan and pointed out how he thinks the guy just wanted to spend time with them.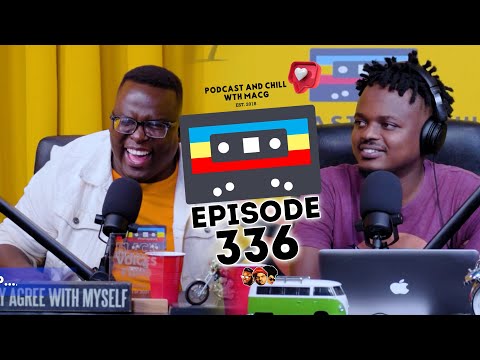 According to
Channel 24
, when Tom was shooting the film, in Mpumalanga and Limpopo, he stayed in Hoedspruit. Sources who stay in the town, said, "Every morning Tom arrives in a car with his security and film director where he is met by a helicopter."
"Tom always walks around the helicopter and does pre-flight checks before climbing in and piloting it himself to the film location. Then anytime between 16:30 and 18:30 he returns and lands in the same spot."
"The people of Hoedspruit gather in anticipation, waiting for his arrival, and the security guards are extremely friendly and chat and even take selfies with the kids."
According to Soweto leader Nhlanhla Lux he said the president of this country
Cyril Ramaphosa,
is actually a Chiller.
"I know Cyril is a Chiller by the way," claimed Nhlanhla who caught MacG by surprise. "For real?" MacG asked and Nhlanhla said "Yes, they all Chillers. I was saying earlier on, you can't run South Africa in any leadership position, it does not matter which sea of government, if you are not a Chiller."
Image credit: Instagram