"It was heartbreaking seeing some people whom I thought were on my side jumping over to AKA's side. It was too much for me to bear so I took a step back."
He adds that after making his first million, he had no desire to continue making music.
"I left Dream Team at the time when I was leaving everything. I was leaving music and after making that Milli, I felt like that's what I came here for and I got it so why do you want me to wake up in the morning, to do what? Make another Milli?
"I was leaving everything to focus on myself because besides being a musician and an engineer I am a human being who is curious about life. I always felt like I needed to give myself time to answer these questions."
Ifani had a lot of questions he needed to be answered and the only way h could do it was if he left the music industry.
'I've been asking a lot of questions about who is God? How did we get here? What is time? What is space? What is space-time? Why are we here and who are we?
"See I had to give myself time to answer these and making music does not give me time to explore. Performing in gigs does not give me time to explore. So making money wasn't the thing after I made it. So after I cut everything I gave myself time to explore these questions and one month turned to one year and one year turned to two years and two years turned to four years.
"Now I have a chunk of four and a half years me time. I found that I was looking for."
At the end of his interview, he doesn't reveal whether or not he'll be returning to the music industry.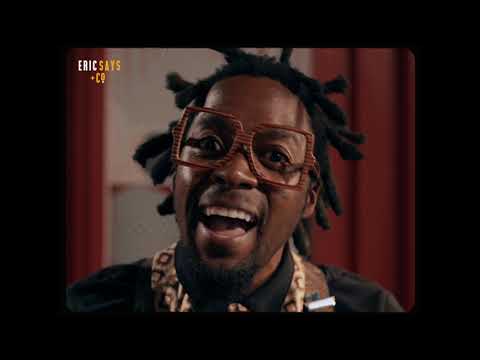 Back to AKA
, the rapper recently spoke about the untimely passing of his friend
Riky Rick.
He says he's seen suicide so much over the last year.
"Let's keep it 100. The last 5 people I know who took their own lives, 4 of them are men. I've seen so much suicide over the last year I can't even feel anything anymore. I've spoken to a lot of people, some of them said "He just got a bag from African Bank blah blah etc … " … that tells you everything you need to know about this fucked up, fake ass algorithm world we have created for ourselves to live in.
He slammed those who think that just because one is successful, they don't go through mental health challenges.
"Riky went to Hilton, he grew up around money. I hope that very soon we can address the issue of how damaged and broken the men in this country are. We have no one to talk to, we just pat each other on the back and say, "get on with it, be strong my boi" … but in reality, we are traumatised.
Generational trauma passed down to us. Ladies, we are not perfect by any means … but damn, we are crying out for your approval, your love and affection. Please, can we RESET and go back to FAMILY VALUES?!.
"Can we (myself included) start going to Church Again. Please, can we start some sort of dialogue about MEN in this country because it's our duty to protect you, to provide and care for you. We cannot make this thing work without each other. We are crying out for your help. This is so traumatic.
"Please, let's not forget about us. We not perfect by any means but damn …. Look at the stats, we are taking our own lives at record highs. Something has to change," read his post.
Read Next:
Private Send-Off For Boss Zonke!