Lasizwe Dambuza
was Moonchild Sanelly's recent guest on her
The Madness Method
talk show, sponsored by Scottish Leader. The YouTuber made a startling revelation of his deepest fantasy and that involves sleeping with a woman - but not just any woman.
Read more:
Lasizwe Gets A Job At Steers
The comedian sat with songstress Moonchild and they spoke about his fantasies and what they entail. Firstly,
Lasizwe's
cute fantasy entails having a love
Connie Ferguson received from Shona Ferguson
. "I want that Connie Ferguson and Shona Ferguson type of love, marriage. Like, we are married for ever and ever," he said, adding that he is hopeful it will happen one day.
"I am manifesting the man of my dreams that I love and understands me that I love and want us to work together. We build an empire together, that's what I love the most." He also said he wants a best friend of a husband.
Lasizwe's weirdest fantasy actually includes sleeping with a woman who is not South African and get her pregnant. This so he can have mixed raced babies.
"I actually want to sleep with a woman and get her pregnant," he said and a shocked Moonchild asked, he wants to have babies, and he agreed that he does indeed. As scared as he is, Lasizwe thinks the experience would be traumatic. "I will know that I have lived once those top two fantasies of mine are achieved where a till death do us part marriage happens and I have my own kid and have experienced a woman."
He did add though that he does not want it to be a regular thing. "I don't want it to be a regular thing, I just want to go to penalties. I don't want it to be recurring, I just want to go to penalty, shoot, score and done."
"And I want my child to be mixed race, like the most beautiful child. I want to create a Coloured. It is so nice I always have this fantasy of my child saying 'my dad is South African and my mum is Russian or my mum is from New Zealand.' And my child has hazel eyes or blue-ish, greenish eyes and has curly hair. I stalk Takkies a lot...her children, I could steal her children," he said.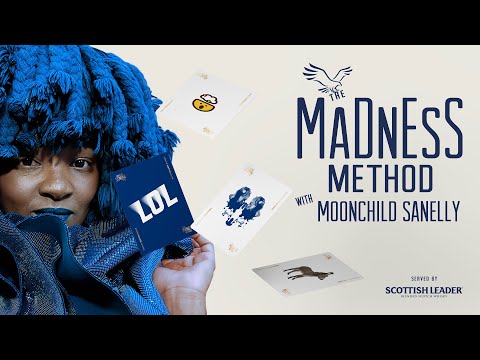 Lasizwe recently posted on Instagram that if he was not gay, he would actually have had three children by now.
The comedian is on cloud 9 as his altar ego, Nomatriquency scored a deal with Steers.
His career on YouTube
has been a fruitful one as he has made bank. He was a guest on
Sphectacula, and DJ Nave
's YouTube show The King's Cast, where he spoke about his career and more.
"Over the years that I have been on YouTube ayi siyidlile imali (we ate money)...I have clocked over six figures. My first check on YouTube was R80 000," he said. His last project was Drink or Tell The Truth which saw celebrity guest judges spilling the beans on things they would never talk about."
Read next
: It Ends In Tears For Kuli Roberts
Picture credit: Instagram