Hlubi Mboya is an actress, social entrepreneur, civil rights activist, philanthropist, adventurer, athlete, scholar, rebel-heart and devoted wife. As she gets ready for another trip around the sun, let's take a peek at what her year has been like.



Hlubi Mboya's Lioness Lean In Webinar



Hlubi Mboya hosted her first women entrepreneurship event of 2021 which featured an incredible lineup of successful women entrepreneurs. She wrote:


"As women we have to start appreciating our own worth and each other's worth. We seek out resilient women to befriend, trust, to align with, to learn from, to collaborate with, to be inspired by, to support and to be enlightened by. We are the Pride Of Africa's Women Entrepreneurs. We are @lionessesofafrica."
Read next:
Hlubi Mboya's return to TV

Hlubi Mboya trains for an event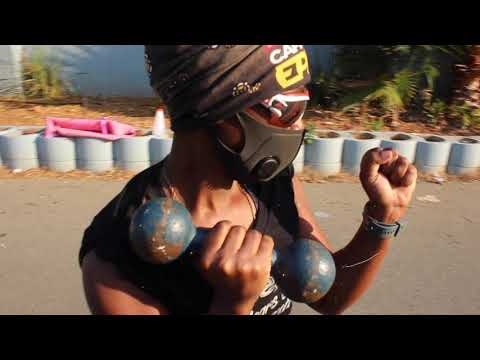 Many of us know Hlubi Mboya as the Isidingo character "Nandipha" with her delectable brown skin and sexy hoarse voice.



However, many of us are also unaware of the fact that she's also quite the extreme sports junkie. Here's a look at how the Isidingo trains for an event.



How Hlubi Mboya stays fit


The petite actress from Isidingo, has undergone a major body transformation since leaving the show four years ago.



She is now considered a fitness athlete and has an intense daily training regime to keep her body in shape.


She even features in health magazines. Read the full story
here

Hlubi Mboya inspires at the Virtual Youth Career Expo


Hlubi Mboya spoke to young students on finance, entrepreneurship and self-mastery, at the Virtual Youth Career Expo.



She had this to say:



"It was our privilege to inform the #Youth about the different careers in finance and it's benefits. Empowering the youth with experiential advice, knowledge and wisdom on how to adjust, adapt, accommodate constant change, complexity and curveballs.



We showcased the entrepreneurial mindset, illustrated the importance of money values and good money habits."



The Isidingo actress Hlubi's lends her voice very often for equality, equity, liberation, and intersexual feminism.



As the World Food Program Goodwill Ambassador, she had this to say:



❝It's important and it's of value and it's our life-long work to remember that peace and #ZeroHunger go hand in hand.❞