Love him or hate him,
Nota Baloyi
speaks a lot of truth especially when it comes to issues in the entertainment industry and it's vultures. The controversial record label owner was the latest guest on Mac G's Podcast and Chill, where he touched on his
infamous beef with Black Coffee
and
AKA's state of mind.

Read more:
Nota Fears For His Life
Kicking off his special edition interview which was shot in front an audience, Nota shook the crowd with his commentary on
Black Coffee's legal battle against him.
Nota did not bite his tongue when he called Black Coffee all sorts of names such as dumb because he fell for the trap he set up.
It all started when
Nota said certain things about Black Coffee
, which resulted in a retaliation from the DJ. Things got super messy thereafter Coffee served him with a cease and desist letter. Before that he
allegedly got assaulted by cops
at his complex, had his phone taken away from him and then arrested. The charges against him are for reckless driving and assaulting a police officer.
He says Black Coffee is his number one suspect because of his connections and his affiliation with political heavyweights.
Mac G
tried to stop the conversation from taking a left turn and quickly spoke about AKA and his current state of mind. After hearing news about
Nelli's passing,
Nota flew to Cape Town to be with Super Mega and said he is in a very bad space.
"I've never seen a guy so defeated. But I'm just glad that he still has his life."
He too
does not believe Nelli committed suicide
saying she might have been onto something and then had a bad trip. This was what her father Moses Tembe highlighted in his eulogy about the youth misusing drugs and alcohol.
This conversation lead to a discussion about
Emtee and his drug usage
. Nota condemned the rapper for using drugs saying he has been in numerous accidents because he was high off lean.
"At the end of the day, we need that guy to stay sober because we've seen what happened to him on drugs. He crashed two Mercedes Benz's and then ran away immediately after both of those accidents. And then he crashed his own car, that is the reason why he was sober when he did that interview with you.

"You can see the effects of lean and whatever drugs he is taking has had on him. He is a superstar everyone loves his music we are supporting Logan, but at the end of the day, if we're not gonna get the best out of Emtee then he is not going to live a long life. He will not be able to take his children to university like other parents are able to do,"
he said.
Watch the interview below: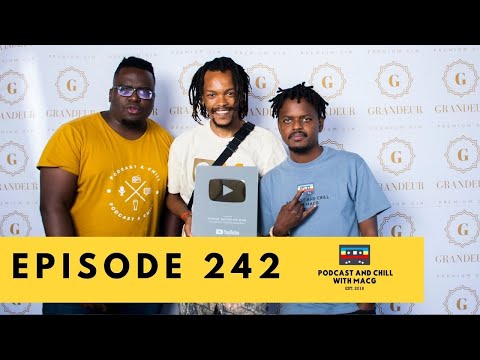 Read next:
Mzansi Wants Mac G Out!
Picture credit: Instagram